Multi Purpose Vessel Uncle John
A semi-submersible, multi-service vessel with a fully redundant dynamically positioning system designed to work in harsh water environment while conducting year round operations in close proximity to platforms. The saturation diving complex supports around the clock, split level diving operations to 304.8msw.
A 150 MT capacity derrick with a heave compensated top drive system and a spacious heli-deck are prominent features. The main deck has an exceptionally large working area which can handle special project deck-loads of 400 MT. Operations are assisted by two 100 MT cranes on the port side.
Capability:
Offshore Construction, Installation & Inspections
Saturation diving capability to 300msw
Surface diving capability to 53msw
ROV support (work class)
ADS (atmospheric diving suit) support
Risers, spool piece and jumper installations
Pipeline abandonment
Large deck space
Helicopter deck
Coring
Well servicing
Reeled pipe lay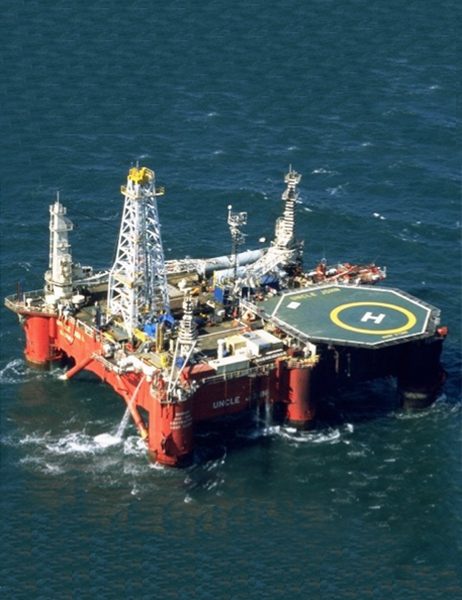 Vessel Identification
Port of Registry: Panama
Flag: Panama
Classification: Det Norske Veritas
Principal Dimensions
Length Overall pontoons: 77.00m
Length B.P.:69.95m
Beam: 52.6m
Displacement: 9,539tonnes
Working Draft: 15.50m
Breadth over Pontoon: 52.60m
Breadth of Deck: 48.00m
Depth to Upper Deck: 26.50m
Capacities
Deck Space: 1,100m2
Diving Gas (below Deck): 10,117m3
Water Ballast Tank: 4,353MT
Fresh Water Tanks 196MT
Fresh Water Plants (RO): 50MT/day
Maximum Deck Load: 400MT
Fuel Oil Tank: 690MT
Lube Oil Tank: 7m3
Propulsion & Thruster
Self-Propelled Dynamically Positioned Variable Pitch
Stern Thrusters: 2 x 3,000HP
Transverse Thrusters: 6 x 1,000HP
Generating Power: 5 x 1,800kW
Dynamic Positioning System
3 x Trimble DSM 232 DGPS Units

1 x Artemi MK4, complete with Independent UPS

1 x Sonardyne Acoustic System with ROV Tracking

1 x Fugro Winfrog Tracking and Mapping System

1 x Bandak Taut Wire

2 x MDL Fan Beams
Fuel Consumption
In-Port: 5.5m3/day
DP Mode: 17m3/day
In Max Speed (7.5kt): 27.5m3/day
Moon-Pool
Working Dimension: 6.7056m x 6.4008m
Cranes
2 x 100 MT 
Well-Intervention
132 T SWL Coring/Light Well Intervention Derrick
Helideck, Life-Rafts & Rescue Craft 
Helideck: S-61

25-men Life Rafts: 14

6-men Fast Rescue Craft: 1
Accommodation 
1-man cabin: 4

2-men cabin: 49

Gallery: 1

Gym: 1

Mess Rooms: 68 Pax

Sauna/ Changing Room: 1

TV/Ante Room: 1

Client Office: 1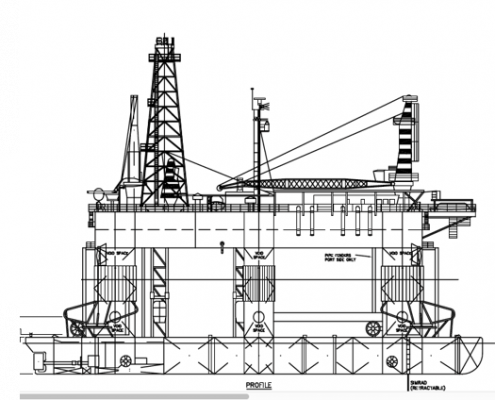 Diving Support System 
Sat Diving Chambers (4-Diver): 4
Hyperbaric Lifeboat
Divers: 16

Crew: 3

Range: 96 nm

Speed: 5 knots
Others
Built 1977, Updated 1994/1995 &  1996/1997

Navigation, Communications, Fire Fighting
Air Diving
Station: Verandah Deck
Diving Support Crane
Starboard side main deck 15MT SWL through full radius of 22m.
ROV
As Required