The Self-Installing Tank (SI-Tank) is a self-installing, self-removal relocate-able shallow waters storage and offloading system patented with Brian Chang Design. The SI-Tank is designed with superior engineering based on strong fundamentals. It can be sized and configured according to client's storage as well as offloading requirements.
The SI-Tank design has obtained ABS' Approval-In-Principal (AIP). The ST-Tank can be configured for 30,000 bbl up to 1,500,000 bbl, depending on the field requirements.
The SI-TANK is more efficient and effective compared to the use of calm buoy and FSO.  It is capable to sitting on seabed for 20 years and equipped with the necessary pumps, equipment to provide smooth operation between production and offloading.  It is ideal for long-term deployment without manned operation and provide less fatigue.
In addition, the SI-TANK can perform as a terminal for export/import or as expedient strategic offshore storage compared to traditional long-term onshore storage development plan.
Key Characteristics
Brian Chang Design

Self – Installing/Removal

Water Depth: 15 – 60 m

Storage Capacity: 30,000 – 1,500,000 bbl

Diameter: 17 – 80 m

Storage Medium: Crude (Oil-Over-Water)

Class & Notation: ABS *A1, Offshore Installation

Capable to remain on site up to 20 years

Flag & International Standards apply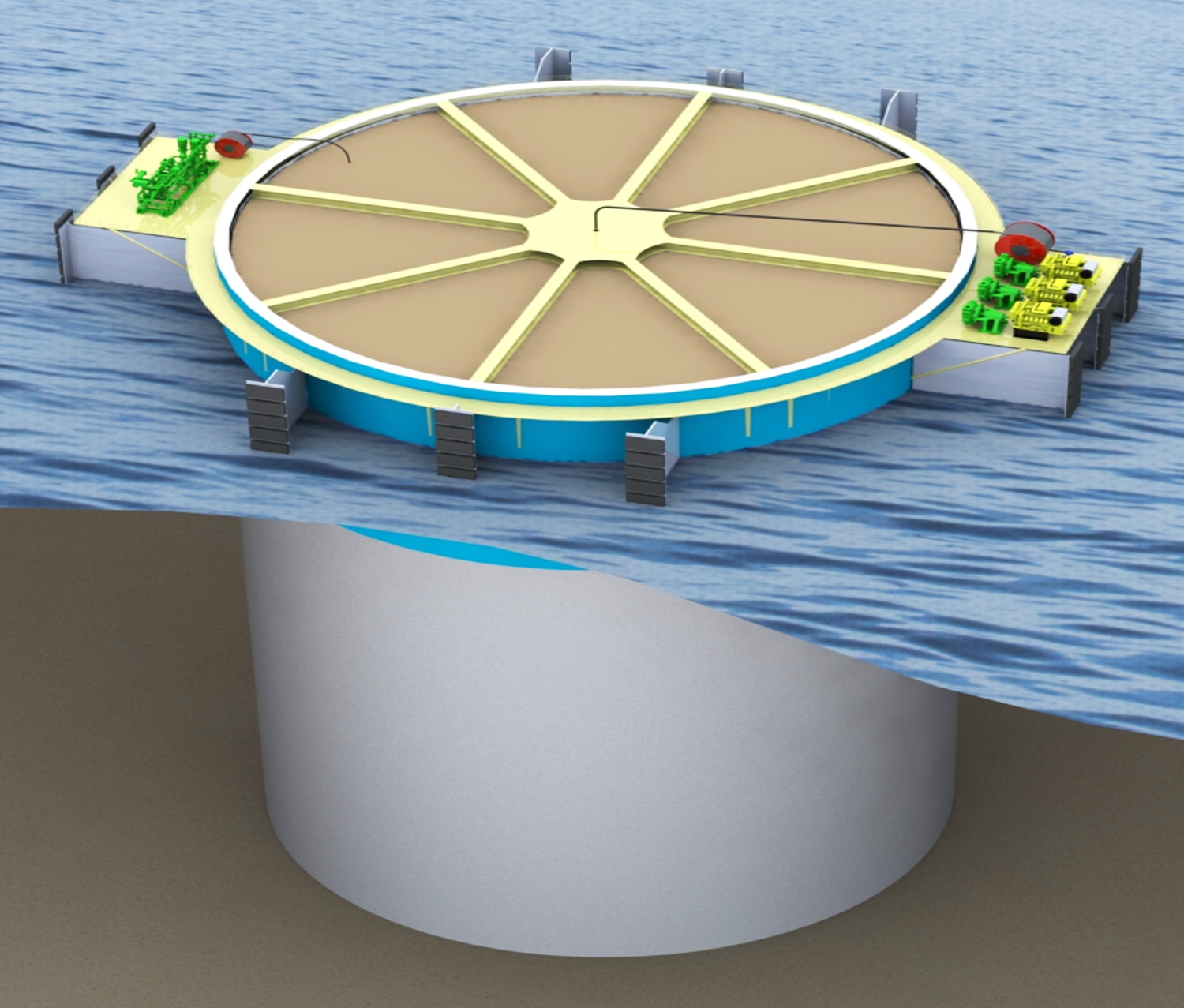 RPSO with 1,200,000 bbl storage capacity, diameter of approximately 50m.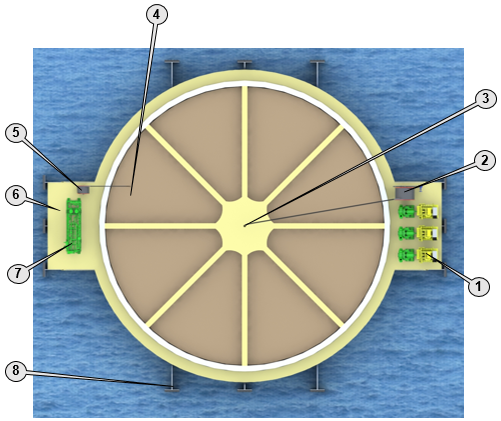 Key Equipment
1. Cargo Pumps
2. Export Hose Reel
3. Export Outlet
4. Production Inlet
5. Production Hose Reel
6. Facilities Platform
7. Metering Skid
8. Berthing Stanchions